We offer Gift Certificates for any occasion. These can be purchase from your Massage Therapist. We ask that the gift card receiver call and schedule an appointment in advance and give a 24 hour notice if any changes should occur.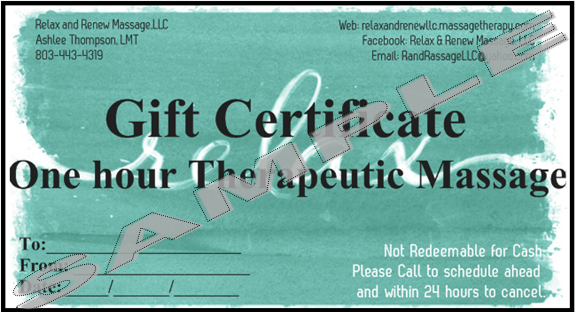 *If a proper notice is not given, the Gift certificate is no longer valid.*
We encourage you to bring in your friends and family members in for a little R&R as well. By doing so, we will show our appreciation by providing you a free massage as well! That's right! You can receive a 30 minute Therapeutic massage for Free with every person you refer!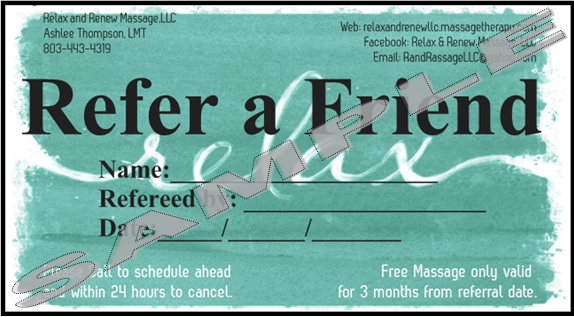 *Each referal is only valid for 3 months from date received.*

© Copyright 2017 Relax and Renew. All rights reserved.